Daniel 7:17 "These great beasts, which are four, are four kings, which shall arise out of the earth."
Daniel 7:5 "And behold another beast, a second, like to a bear, and it raised up itself on one side"
The next kingdom after Babylon was Medo-Persia.
Talking to the king of Babylon.

Thy kingdom is divided, and given to the Medes and Persians. (Daniel 5:28)
It was raised up on one side because Persia rose to be the greater power.
---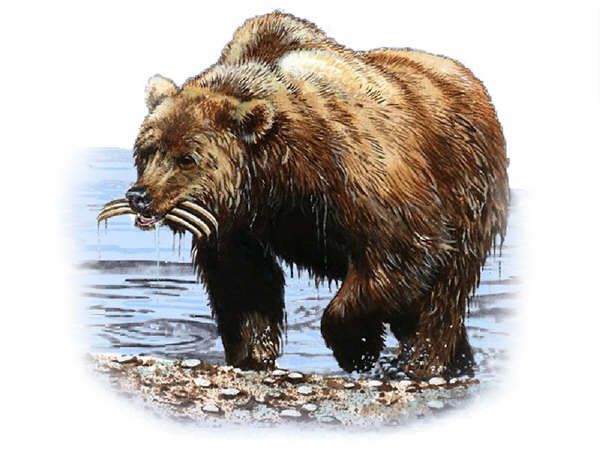 ---
Daniel 7:5 "and it had three ribs in the mouth of it between the teeth of it: and they said thus unto it, Arise, devour much flesh."
Three ribs because Medo-Persia conquered Babylon, Egypt and Lydia.
---
| | | |
| --- | --- | --- |
| 1843 Chart (By Charles Fitch and Apollos Hale) | &nbsp&nbsp&nbsp&nbsp&nbsp&nbsp | 1850 Chart (By Otis Nichols) |
| | | |
---