---
Revelation 13:2 "and his mouth as the mouth of a lion"
Parts of the first three beasts of Daniel 7 merge into one large Beast in Revelation 13.
These beasts are listed in reverse order.
This is because of the time of the vision (around 81 to 96 A.D) which happens to be on the isle of Patmos not long after the time of Jesus.
He would be looking back in time at these kingdoms.
This new beast looks like parts of the others because it keeps many of same customs and traditions.
---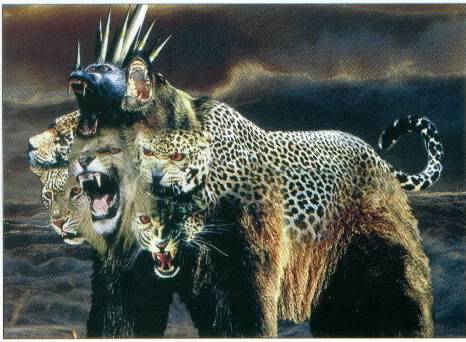 ---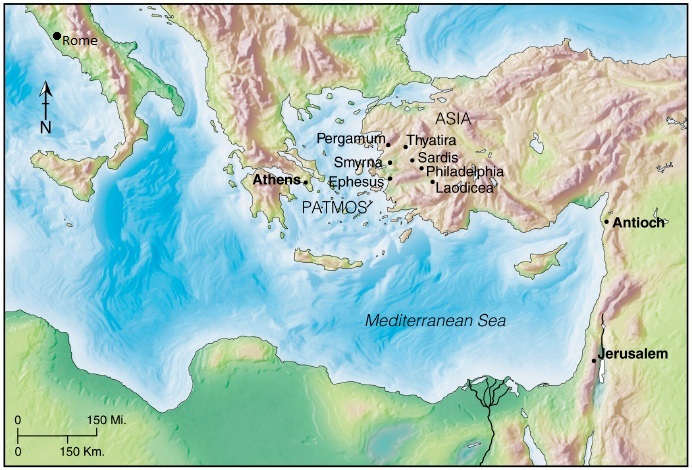 ---
Daniel 5 shows Babylon just before the kingdom was taken.
Belshazzar the king made a great feast to a thousand of his lords, and drank wine before the thousand. Belshazzar, whiles he tasted the wine, commanded to bring the golden and silver vessels which his father Nebuchadnezzar had taken out of the temple which was in Jerusalem; that the king, and his princes, his wives, and his concubines, might drink therein. Then they brought the golden vessels that were taken out of the temple of the house of God which was at Jerusalem; and the king, and his princes, his wives, and his concubines, drank in them. They drank wine, and praised the gods of gold, and of silver, of brass, of iron, of wood, and of stone. In the same hour came forth fingers of a man's hand, and wrote over against the candlestick upon the plaister of the wall of the king's palace: and the king saw the part of the hand that wrote. (Daniel 5:1-5)
---
And this is the writing that was written, MENE, MENE, TEKEL, UPHARSIN.
This is the interpretation of the thing:
MENE; God hath numbered thy kingdom, and finished it.
TEKEL; Thou art weighed in the balances, and art found wanting.
PERES; Thy kingdom is divided, and given to the Medes and Persians.
(Daniel 5:25-28)
---
---
| | | |
| --- | --- | --- |
| 1843 Chart (By Charles Fitch and Apollos Hale) | Head 1 | 1850 Chart (By Otis Nichols) |
| | | |
---